Operate safely on Linea Abierta

With the aim of guaranteeing security within the Linea Abierta service of "la Caixa", always remember three things:
"la Caixa" never asks its users for any financial or personal information by e-mail – such as password, card numbers or PIN.
The TOKEN or signature device is only used to confirm transactions and more than one password is never asked for per transaction.
Should "la Caixa" send you an e-mail, the name and surname of the client will always appear. Fraudulent e-mails do not usually contain them.
To access Linea Abierta
You must enter your identification and Secret number (these are personal and non-transferable details).
In order to guarantee security it is necessary to treat these details as confidential.

To sign transactions, enter the digits that appear on your signature device. The code that the signature device gives you will be the code needed to sign transactions.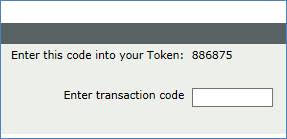 To check you are on Linea Abierta
On initiating the electronic banking service your name and surnames will appear in the upper right-hand part of the Linea Abierta page and the details of the last connection to this system.
At the same time, details of the present connection will appear on the lower left-hand side and the buttons to change password, register connections to the application and disconnection.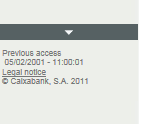 Also, in order to maintain the same level of security, the systems that provide service to Linea Abierta are subject to continual monitoring and are revised and up-dated periodically.
Apart from the physical protection of the computer systems, the most modern systems of logical security are applied.